Boy died after covid vaccination – doctor reported to prosecutor's office
Malin Nordstrand, Swedish Epoch Times
INSIGHTS
The parents of a 13-year-old boy, who died a few months after receiving the COVID-19 vaccine, have reported the doctor for failing to provide information about the risk of heart inflammation and for causing death. The report went directly to the Public Prosecution Service, which has now taken up the case.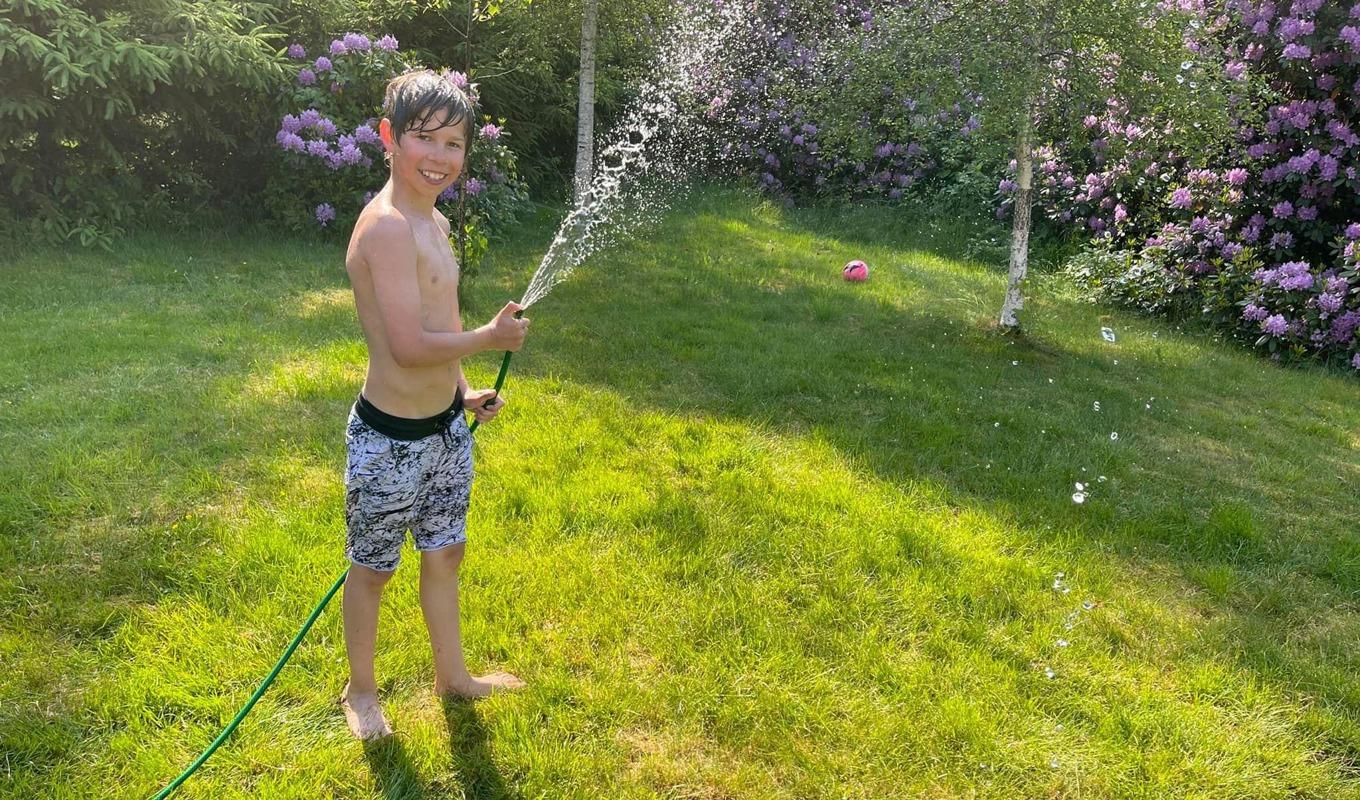 At the beginning of September, Helena Treiberg Claeson of the Public Prosecutor's Office in Gothenburg initiated a preliminary investigation into causing the Negligent homicide death of another person. The case concerns Nicholas Sundgren who, four months after vaccination with Moderna's Spikevax, died in the aftermath of blood poisoning due to endocarditis, a form of heart infection. He was 13 years old.
The complaint states that the doctor responsible for the boy's COVID-19 vaccination failed to warn him of the risk of heart inflammation, which is potentially fatal.
Importantly, Nicholas had a good immune system and was clinically healthy, as stated in his medical records from October.

BOBBO SUNDGREN
Father of Nicholas
Helena Treiberg Claeson told Epoch Times that she does not know when the preliminary investigation will be completed.
"Care cases are some of the most difficult cases we get, and it requires a lot of work, so it may take a very long time," she says, adding that it could be up to two years.
The report, initially rejected in the spring, was approved after the prosecutor took note of additional information, including studies and reports that show a link between COVID-19 vaccines and deaths.
Nicholas Sundgren was born with a heart defect and had a biological heart valve prosthesis implanted when he was three days old. At six months, he received a liver transplant. Despite this, he was completely drug-free from the age of one, and throughout his life had been healthy, strong and happy. There was nothing unusual about his health," says Nicholas' father, Bobbo Sundgren.
In 2019, Nicholas' prosthetic heart valve was successfully replaced. His parents had great confidence in the healthcare system, which they felt had always been very supportive.
"So when the nurse called from Queen Silvia's Children's Hospital in August 2021 and offered the covid vaccine to Nicholas, I just said 'sure, we think it sounds good,'" says Bobbo Sundgren.
Nicholas received his first dose of Spikevax in September and the second in October. The night after the second dose, he developed a 40 degree fever, but recovered fairly quickly. Two months later he became ill with fever and vomiting, which his father interpreted as winter vomiting. But on the third day, he couldn't move his legs.
"I was completely shocked. That's what made me call the ambulance," says Bobbo Sundgren.
At the hospital, it turned out that Nicholas had contracted blood poisoning and bacteria in his prosthetic heart valve (endocarditis) that had spread to his lungs.
However, doctors could not find a wound where the bacteria could have entered to cause the sepsis, as is usually the case.
"Another important aspect is that Nicholas had a good immune system and was clinically healthy, as stated in his medical records from October," says Sundgren.
Despite extensive treatment and surgery, his life could not be saved. After two months in hospital, Nicholas died with his father by his side.
It was only when Nicholas was hospitalised that his parents learned that the mRNA vaccines can cause heart infections such as myo- and pericarditis. Neither the doctor nor the nurse had informed them of this before the vaccination.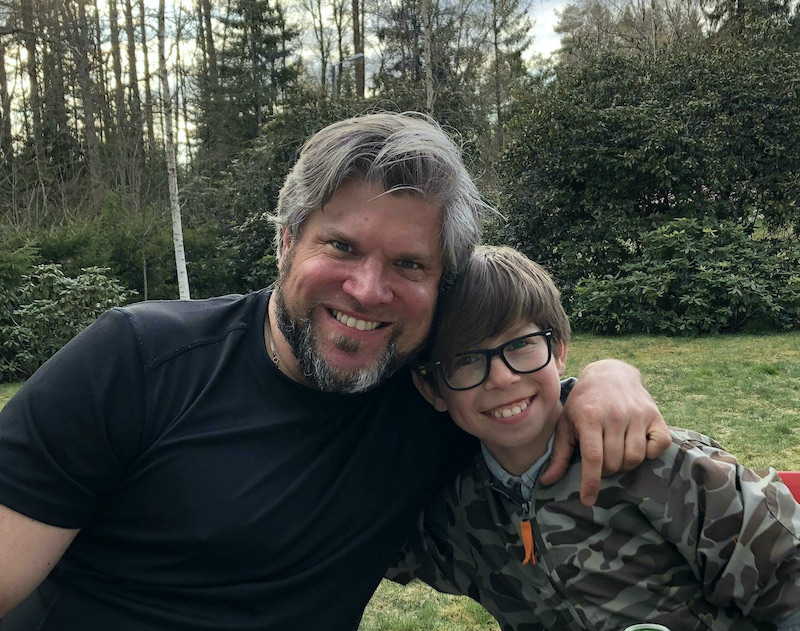 Already in spring 2021, the authorities from several countries had received reports that Spikevax and Pfizer's Comirnaty vaccine had caused myo- and pericarditis in rare cases. In July that year, the World Health Organization (WHO) and the European Medicines Agency (EMA) issued warnings to healthcare professionals to be vigilant about this and to urge patients to seek immediate medical attention if they developed symptoms of heart inflammation. The Swedish Medical Products Agency also issued an alert to all healthcare professionals in Sweden on 19 July 2021, more than a month before Nicholas Sundgren received his first dose of the vaccine.
In September, the Swedish Medical Products Agency had also received around 100 reports of myo- and pericarditis as a suspected side effect of Spikevax and Comirnaty. By October, the figure had risen to around 160, and by the end of 2021 and beginning of 2022, nearly 400 reports had been received. However, the Medical Products Agency points out that a suspected adverse reaction report is not the same as a causal relationship with the vaccine, and that a careful review is required to draw such a conclusion.
"Modified mRNA and the spike protein have been shown to reduce the immune system in several different ways."

BJÖRN HAMMARSKJÖLD
Former senior consultant in paediatrics and trained biochemist and molecular biologist
On 6 October 2021 – two days after Nicholas' second dose – the Swedish Public Health Agency paused Moderna's Spikevax for everyone under the age of 30 due to an increased risk of these heart infections. A large pan-Nordic study had shown preliminary data that young men and boys in particular could be affected. However, it was emphasised that the risk of this happening was very small.
After the death of his son, Bobbo Sundgren started to look for information on how Spikevax could cause myo- and pericarditis. He found a wealth of research and reports showing that the mRNA vaccine, which turns cells into little 'spike protein factories,' can trigger the immune system to attack healthy organs and blood vessels in the body, causing inflammation, clots and other damage.
"Studies have also shown that non-bacterial endocarditis can be virtually symptom-free for more than a month. And a new study from Switzerland shows that vaccine damage to the heart can occur more than 30 days after the second injection of the Moderna covid vaccine," he says.
Björn Hammarskjöld, a former senior consultant in paediatrics and a trained biochemist and molecular biologist, supports this view. He is a witness in the parents' complaint and says that in Nicholas's case, modified mRNA and spike proteins probably caused the immune system to damage cells in the heart valve, creating an inflammation where bacteria could attach and grow.
He further explains that modified mRNA and the spike protein have been shown to reduce the immune system in several ways.
"When the immune system is reduced, the risk of viruses and bacteria growing rapidly increases. Eventually, the immune system fails and the bacteria take over, leading to sepsis," he says.
Hammarskjöld points out that far from everyone gets serious side effects from the covid vaccines, some are not affected at all.
"This is because we are unique individuals with different sensitivities, including the immune system," he says.
The Patient Act requires so-called informed consent when healthcare providers offer medical treatment, which also applies to most vaccines. It states that the patient or guardian should receive clear information about risks and side effects.
In an email response to the Epoch Times, Peter Almgren, Head of Paediatrics at Queen Silvia Children's Hospital, writes that he regrets if relatives feel dissatisfied with the care or how they have been treated at the hospital. For reasons of confidentiality, he cannot comment on individual patient cases, but gives a general answer on how the process of COVID-19 vaccination at the hospital looks and should have looked in autumn 2021.
He says that all relevant healthcare staff at the hospital were aware of the current side effects in autumn 2021. He also writes that patients and guardians should have access to the information on side effects available at the time of vaccination, which also applied to myo- and pericarditis.
When it comes to the assessment of who should be offered the COVID-19 vaccine, it can be done in several steps in which the recommendations of paediatricians and other specialist medical associations are weighed together with the assessment at each clinic.
Almgren also writes that "if the question of vaccination arises at a paediatric clinic in outpatient care, doctors who care for the patient after organ transplantation are consulted."
According to Bobbo Sundgren, this is not what happened in their case. The family did not receive any information about side effects or that they should be aware of the symptoms of heart inflammation.
The nurse who called did not say a single word about myocarditis from the vaccine, and neither did anyone else in the health care system. "If we had known that, we would have said no," he says, adding that up until the offer of the Covid vaccine, they were not worried about the infection itself because Nicholas had travelled on public transport throughout 2020 and half of 2021 without getting sick and probably already had antibodies.
"And if only the health service had warned us when Spikevax was paused, we would have thought that his fever could be a heart infection, and we would have sought medical attention immediately," he adds.
Nicholas' medical records do not indicate that the family was warned about side effects. There is also no indication that his hepatologist or any cardiologist was consulted before the vaccination. The section head who authorised the vaccination had never met Nicholas.
"With regard to informed consent in this case, it seems doubtful that the requirements for it have been met."

TITTI MATTSSON
Professor of Public Law at Lund University
Titti Mattsson, Professor of Public Law at Lund University, has researched medical law. She says that the reason why informed consent is so important has to do with the voluntary nature of health care. Therefore, there are strict requirements for healthcare professionals to provide adequate information to patients and guardians about the risks and side effects of medical treatment.
"It is not always easy to determine how far this goes in each individual case, but it can be said that it is a matter of communicating the available knowledge based on science and proven experience. It is also constantly changing, which means that healthcare professionals must update themselves," she says. "And it is of course the information provided by the authorities that always applies as a requirement."
She points out that there are several levels of responsibility for providing sufficient information.
"There is a management responsibility at the top, then you usually demand more from the doctor than from the nurse, and so on."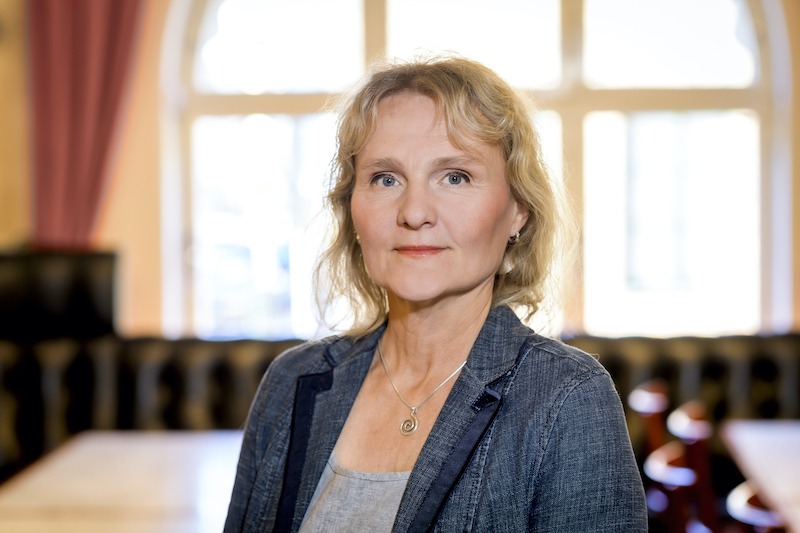 In the case of children, the guardian has the main responsibility for giving consent until the child is a little older. Gradually, the child gains more self-determination, and then there is an overall assessment and an overall consent.
Titti Mattsson says that children are a particularly vulnerable group because they often do not have full capacity to act independently. It is therefore particularly important that guardians, and also older children, receive sufficient information.
"When it comes to informed consent in this case, it seems doubtful that the requirements for it have been fulfilled," she says.
"It could also be an even more serious situation – that not only one person but perhaps several people were exposed to similar risks due to a lack of safe working practices for health professionals."
There are specific liability rules for healthcare professionals. Health professionals who do not comply with the Patient Act or make mistakes of a certain nature can have their license withdrawn, either completely or for a certain period of time.
"This is obviously a great loss for those who can no longer work. And then you also have the criminal sanctions in more serious cases," says Titti Mattsson.
Henrik Arnell, board member of the Swedish Paediatric Association and senior physician at Astrid Lindgren Children's Hospital, says that the association worked closely with both the Medical Products Agency and the Public Health Agency of Sweden during the pandemic. It was also in daily contact with other colleagues in Europe to stay updated.
"We don't think these vaccines will have any long-term effects, but we honestly don't know. We have to be humble in healthcare, we have to realise that we don't have the facts yet."

HENRIK ARNELL
Board member of the Swedish Paediatric Association
The association's recommendations for vaccination against COVID-19 for children and adolescents in special risk groups from the age of 12, which applied in autumn 2021, state, among other things, that the vaccine is recommended after "having undergone another organ transplant, in individual cases after individual assessment."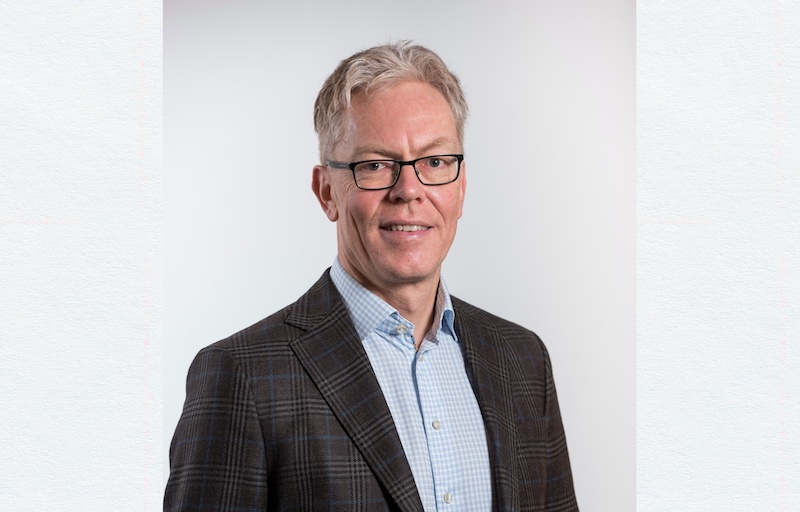 Arnell explains that this was because there are many factors that need to be taken into account in connection with COVID-19 vaccination and children with transplants.
"So it was so that no healthcare provider would feel absolutely obliged to vaccinate, but could rely on their own knowledge and experience," he says.
Nor was it possible to know who might be severely affected by the viral infection itself.
"We could not say with one hundred percent certainty that for this or that group the virus is very dangerous. It was for a very small group that it would be really really dangerous to get this infection – there were a few hundred children in total," he says.
The association was also aware of the risks of heart inflammation early on. Therefore, when the vaccinations started, they were very attentive to these side effects together with the Swedish Medical Products Agency and the Swedish Paediatric Cardiology Association.
"But there were very few cases. It is worse for those with severe heart disease, severe lung disease and severe immunodeficiency, to get the infection than to get the vaccination. As things stood at the time, there would have been a greater risk of heart muscle inflammation from the disease itself than from the vaccination," he says.
Many countries were ahead of Sweden with vaccination. Arnell believes that they could therefore lean quite well on the experiences of others.
"I think we ended up with relatively strict and fairly sparse risk groups if you compare with most other countries around us that had a much broader view of risk groups."
When it comes to long-term side effects, he says, there is a lot of uncertainty.
"We don't think that these vaccines will have any long-term effects, but we honestly don't know. We have to be humble in healthcare, we have to be aware that we don't have the facts yet," he says.
This article is a repost with kind permission by the editor of the Swedish Epoch Times /Svenska Epoch Times. View original article in Swedish here. Contact us or the the journalist directly with comments: malin.nordstrand@epochtimes.se
Suggest a correction